Merchandise
Are you ready to advanace your game? Rising Tide Hi Tech offers the finest selection of Brazilian Jiu-Jitsu merchandise that caters to both beginners and seasoned practitioners. Our high-quality products are designed to fuel your passion for the gentle art, while providing unmatched comfort, durability, and style.
Browse our collection to find:
Premium BJJ Gis: Designed with the perfect balance of strength, comfort, and style, our Gis are built to withstand the toughest rolling sessions while ensuring a great fit. Available in various sizes and colors with our digital Rising Tide wave you'll find the perfect Gi for your training and competition needs.

No-Gi Apparel: Our No-Gi range includes rash guards, shorts, and very soon, spats that offer excellent moisture-wicking properties, ensuring you stay dry and comfortable on the mats. Embrace your inner warrior with our unique designs and bold patterns that showcase your passion for BJJ.

Lifestyle Apparel: Show off your love for Rising Tide Hi Tech and Brazilian Jiu-Jitsu off the mats with our stylish range of t-shirts, hoodies, caps, and accessories. Featuring exclusive designs and high-quality materials, our lifestyle apparel will make you feel like part of the Rising Tide Hi Tech community wherever you go.
Currently We Offer Local Pickup Only
Rising Tide Hi Tech' first Black Fuji All Around Gi: $115, available in all sizes. Order your gil by clicking here!
Long Sleeve Rashguard - Available in Blue/Purple and Orange/Red Digital Rising Tide Wave: $60.00
Available in most adult and youth sizes.
Order by clicking this LINK!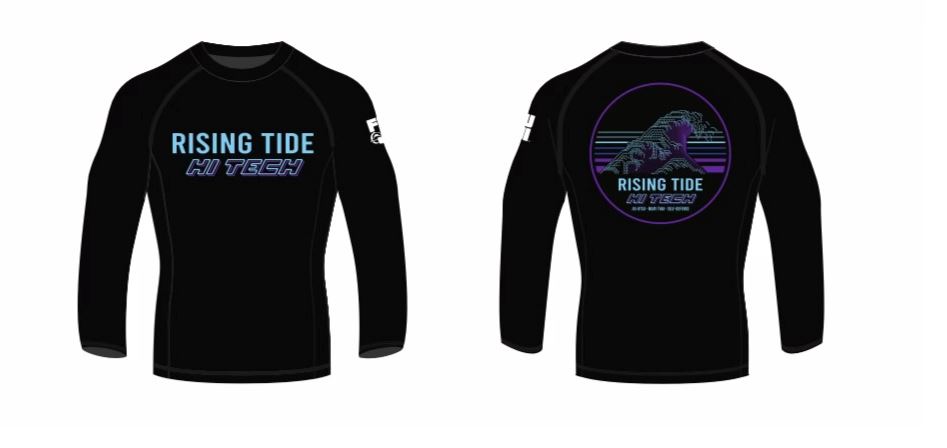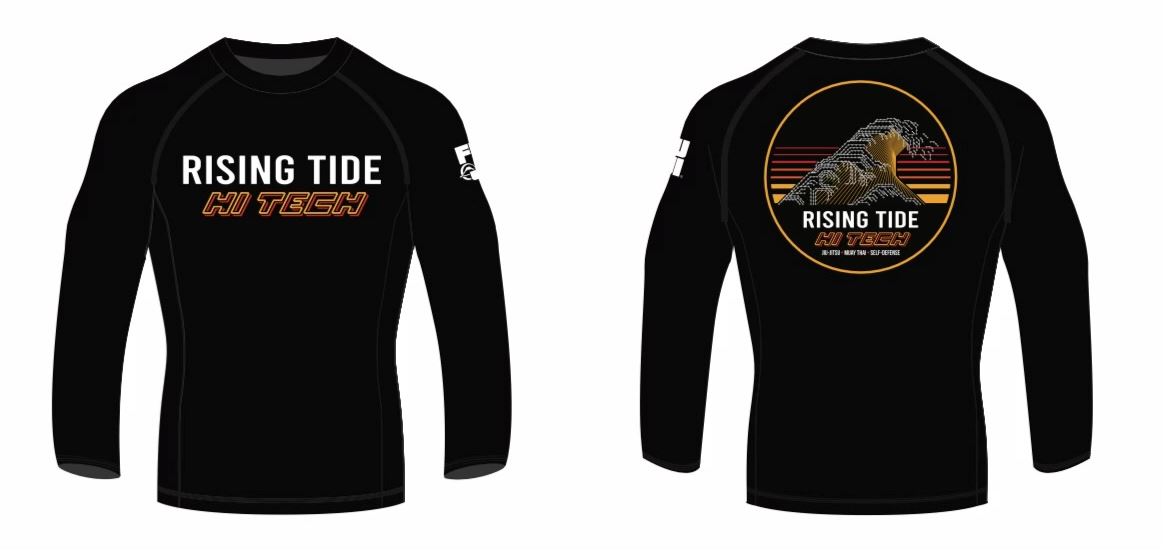 Classic Rising Tide Hi Tech Shirt $30.00
Order your shirt by clicking this LINK!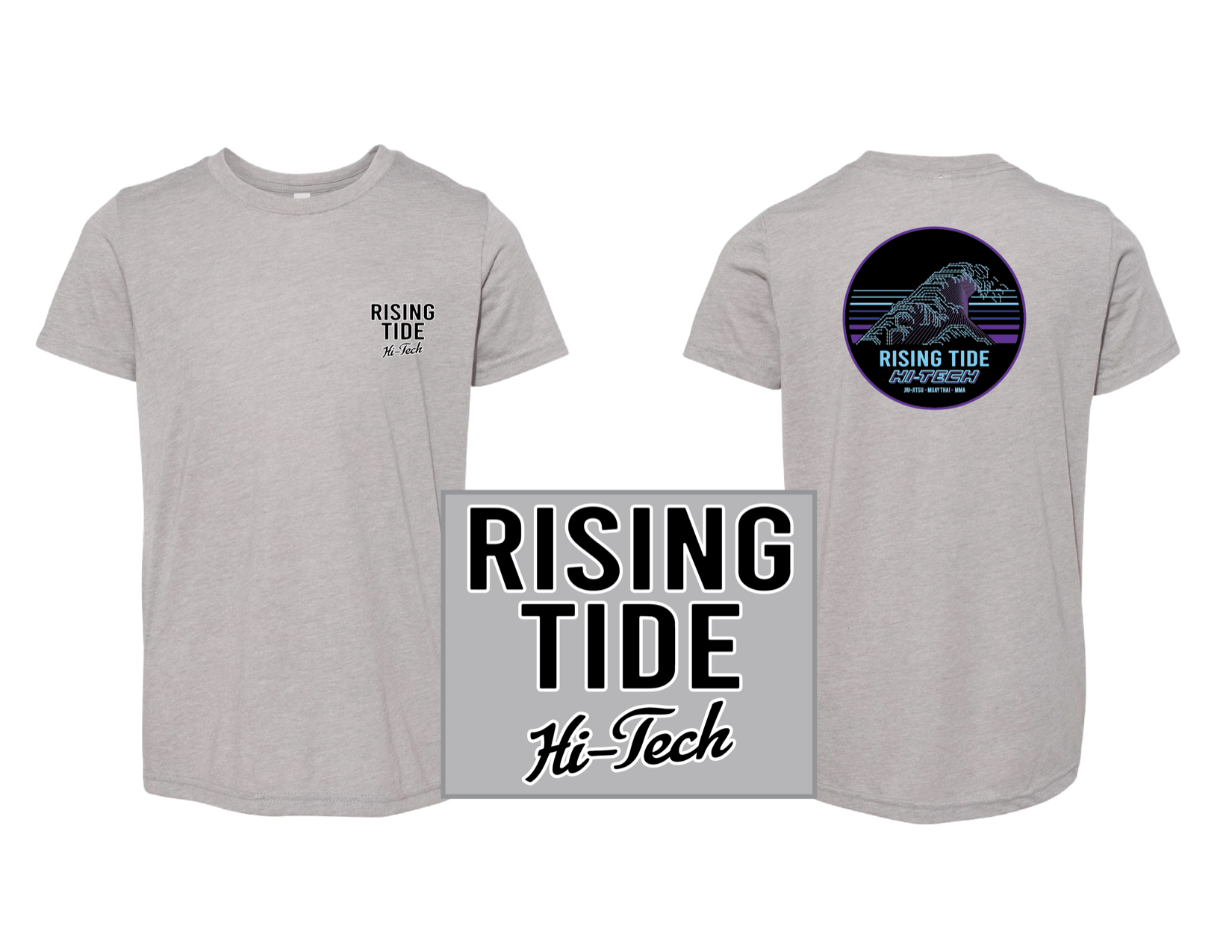 Heather Sweat Shirt $50.00
Order your sweat shirt by clicking this LINK!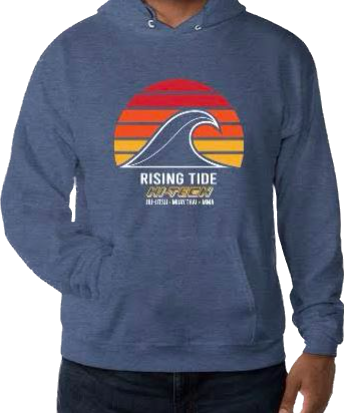 Youth sized rashguard $50.00
Order your youth sized rashguard by clicking this LINK!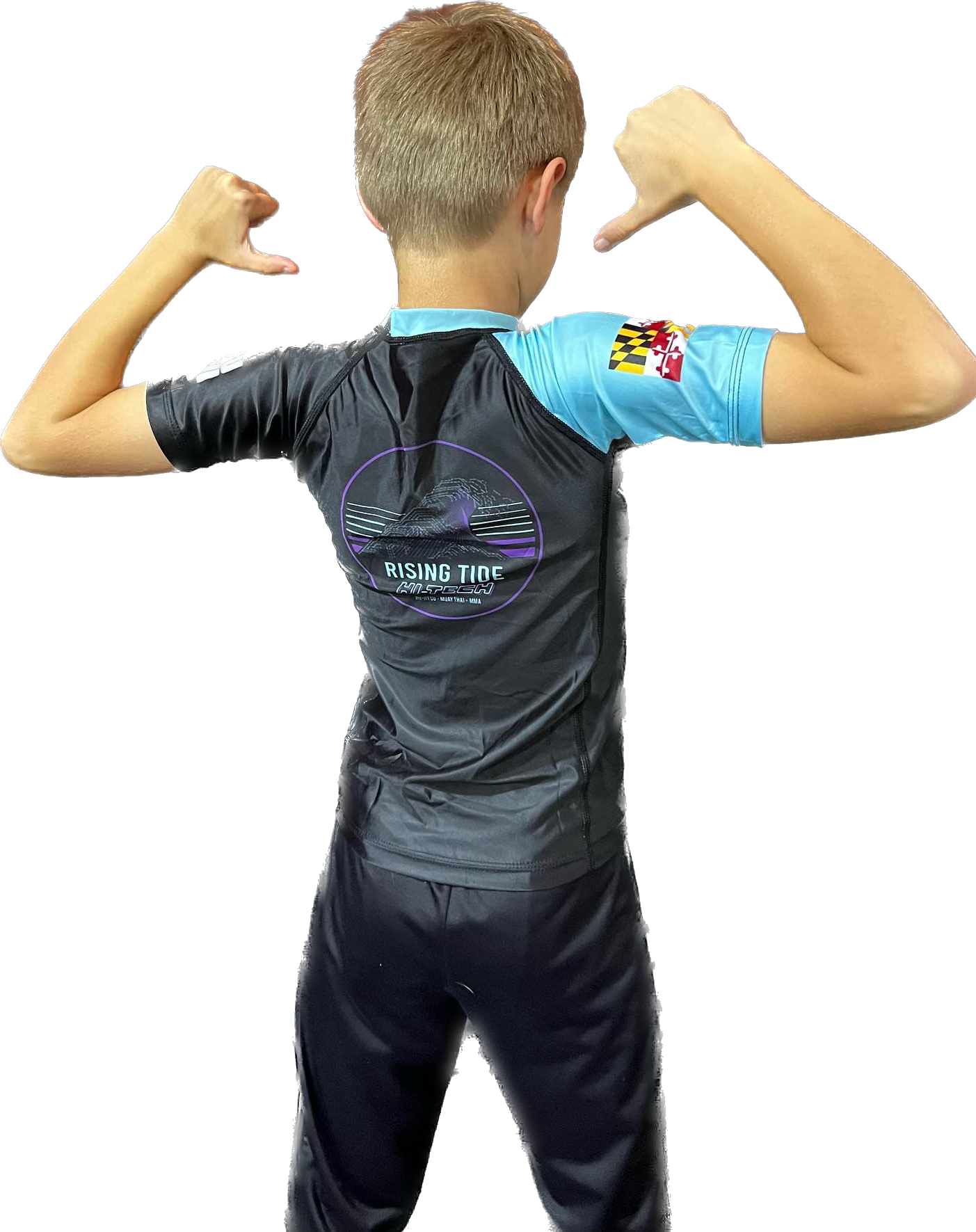 Adult rashguard $60.00
Order your adult sized rashguard by clicking this LINK!